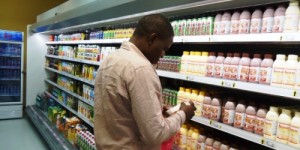 Webhaptic Intelligence conducts retail store-checks in major cities across Africa (Lagos, Accra, Nairobi and other top 50 cities) on a regular basis. We have successfully executed several store-checks in Lagos, Abuja, Accra, Addis Ababa, Kumasi, Bamako, Ibadan, Nairobi, Mobassa, Nakuru, Dar es Salaam, Arusha, Dakar, Cotonu, Kampala, Maputo, Johannesburg and Yamoussoukro.
Our store-checks help manufacturers and brand owners get in-depth knowledge of different products in a specific location. We help to identify products, count the number of prospects / customers, and record visuals at the Point Of Sales (POS). We also cover the appearance of the outlets, order of the product/service, staff presence, management of stocks with product availability and the use of promotional material etc.
Methodology
Our team employs various methodologies to execute our store-checks project which include:
Deployment of field researchers to conduct store-checks in dozens of cities
Information grid to collect information (labeling, stock level, average age of products, sell by dates, sales unit positioning, price points etc)
Taking pictures and making video recordings
Vertical and horizontal analysis of products
Reporting
The recommendations resulting from our research are accompanied by a number of deliverable, which include:
Comparison and benchmarking of the visits
Analysis and conclusions per store on PowerPoint
Photos and recording
Recommendations on processes and positioning
Webhaptic Intelligence provides you with the best services in the analysis and recommendations which result from your project. We work closely with our clients to create the store checks' guideline. Our experts have strong experience of store check realization in over top 50 cities in Africa. We are the most trusted and experienced one- stop-shop store-checks service provider in Africa.