Webhaptic Intelligence conducts accompanied shops services to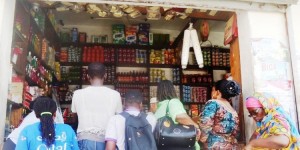 understand consumer buying behavior before, during and after shopping. Respondents are pre-recruited and invited to spend an hour walking around stores, as if they were carrying out their routine shopping.
Our researcher accompanies the respondent and then conducts depth interview during the tour. After the shopping, our researcher and respondent sit down to discuss topics from the topic guide (contains questions to be covered during the process).
We use this approach to assess other retail or leisure activities, involving accompanied visits to places such as bars, pubs and clubs. It is particularly useful in bringing to light aspects of behavior that the respondent may not be aware of, or may not be able to verbalize. This includes types of products the respondent is attracted to, the type of questions they may ask store attendants, what they think of new promotions and in-store environment etc.