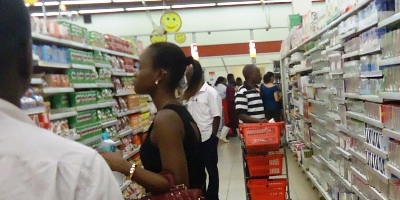 Webhaptic Intelligence offers its product retrieval service in over 25 countries in Africa. We provide dependable, flexible, hassle-free, competitively priced and time sensitive means of obtaining product samples across Africa.
Our network of field associates pick up consumer samples from all corners of Africa. We engage in retrievals for all consumer product categories including shelf stable, refrigerated, frozen and specialty items such as alcoholic beverages. Samples are packed and shipped to client's specifications to their specified destination no matter the quantity.
We provide full support for professionals in market research, manufacturing, quality assurance and r&d to fulfill their product retrieval needs during competitive intelligence, quality assurance testing, ingredient analysis, central location or home-use tests, blind product repacking, product recalls, new product sweeps sensory evaluation and testing.
Webhaptic Intelligence's team will:
Shop the appropriate retail or wholesale outlets, including e-retailers, in any national market and all African markets
Purchase the quantity you require
Purchase perishable and non-perishable products in any category
Purchase specific date, UPC codes, sizes or package types
Management of ad hoc purchases and procurement of recurring purchases whether on a daily, weekly or monthly schedule
Ship to a single location or to multiple locations – including households participating in home-use tests — both domestically and internationally
Keep you fully informed of the status of your request from inception to final delivery