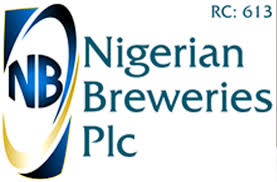 Nigerian Breweries has ended the first quarter of 2017 on a stronger note as price increase of its products and cost efficiencies implemented by the company helped the brewery achieve a sales rise of 18% with net profit surging nearly 10% from 10.4bn in the previous year to 11.4bn.
The brewery giant which has been facing the effects of the Nigerian economic crises appears to have risen above the macroeconomic obstacles.
The company revealed that net expenditure which has been a major source of concern in previous quarters has drastically reduced with 41% from 2.9bn to N1.76bn thereby leading to an increase in net profit.
The maker of Gulder, Star Lager noted that the increase in prices of their goods rose 25% adding to the revenue turnaround.
However, the company admitted that the operating environment still remains challenging but expressed confidence that the company would emplace necessary adjustments to cope with the difficult operating environment by pursuing its strategy of Cost leadership and market Leadership backed by innovation.
Comments are closed.