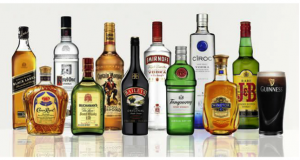 Diageo announced that Guinness Plc will as from the 1st of January, 2016 become the exclusive distributor of its international premium spirits brands in Nigeria.

Diageo, a British multinational alcoholic beverages company headquartered in London has a 54.3% shareholding in Guinness Nigeria Plc. The company's international premium spirits net sales in Nigeria was recorded as NGN6.03 billion Naira (US$30.3 million) as at the year ended 30th June, 2015.

The Nigerian premium spirits market has been reputed to be the leader in terms of revenue generation in Africa which is increasing at 7% average year on year. The integration of the Diageo premium spirits brands with the Guinness Nigeria brand portfolio is expected to fill the gap in Nigeria Plc's beverage alcohol portfolio.