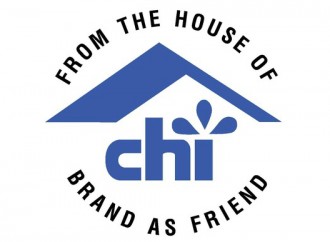 Chi Limited, Nigeria's market leader in fruit juices and dairy products has been crowned Nigeria's 'Most Innovative Fast Moving Consumer Goods (FMCG) Company' at the Businessday Top 25 Most Innovative companies and Institutions in Nigeria Awards 2017.
Chi Limited emerged winner in a fiercely competitive category that included other major FMCG companies like AJE, makers of BIG Cola and Dufil foods, makers of Indomie Instant Noodles. According to the award committee, 'Chi Limited's visionary stride in innovating and launching a portfolio of new and existing brands into the consumer market including Chivita 100%, Chivita Active Vegetable & Fruit Nectar, Happy Hour by ChivitaFruit Drink, Hollandia Evaporated Milk, Hollandia Yoghurt and others provide ground-breaking innovations that have resulted, in no small measure, in making commercial and socio-economic impact, as well as value creation for clients and consumers'
Chi Limited's numerous innovations includes being the first country in West Africa to launch major Mass market Ready to Drink products in aseptic sachet packaging. Also, its flagship brand Chivita 100% is the only locally produced 100% fruit Juice made from real natural fruits with no added sugar, no artificial colours and no preservatives. Chivita Active Vegetable and Fruit is an innovative product that offers consumers in Nigeria for the first time choices in fruit juices made from the goodness of vegetable with the lip smacking goodness of fruit. While Chi Exotic Nectar is the definitive standard in its category in terms of its unique fruit mixes and taste offerings.
Other innovations by Chi includes, "Happy Hour" which is rated the fastest growing juice brand with innovative variants that keeps consumers refreshed. Hollandia Yoghurt's constant innovation, a peculiar rich mouth feel, variety of flavours and healthy goodness, has seen it rise to become the generic name for drinking Yoghurts amongst consumers, while Hollandia Evaporated Milk is the first Nigerian Milk brand to be packaged in aseptic packaging, which is renowned globally as a benchmark for quality. It is one of the most admired and innovative offerings in its category. These brands have also built enduring consumer loyalty through their impressive array of variants and market promotions.
Receiving the award, Chi Limited's Managing Director, Mr. Deepanjan Roy said,'We have received this Industry recognition as the most innovative FCMG company award by consistently delivering innovative products that have become household names in Nigeria.It also validates our commitment to ensuring that our range of products continue to be admired for its highest quality, nutrition & health standards'
The Businessday Top 25 Most Innovative companies and Institutions in Nigeria Awards 2017 seeks to acknowledge, celebrate and promote extensively the Organisations and Institutions that have developed the most inventive and ground-breaking products, ideas and services in 2016 and thus, contributed immensely to the sustainability of its customer-base, bottom-line, overall organisational growth, as well as the socio-economic development of Nigeria.
Incorporated in 1980, CHI limited remains till date one of the most reckoned with companies in the Food & Beverages sector in Nigeria. Without compromising on quality and standard, the company has produced brands that are themselves benchmarks in their respective categories of Juice, Dairy based Beverages & Snacks.
Comments are closed.