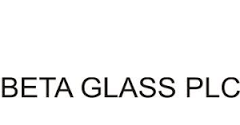 Beta Glass Plc, on Friday announced its report for the first quarter of the 2017 financial year with the company posting an after tax profit of N800m up from N62m declared in the same period in the previous financial year.
The glass bottle producer which has maintained strong sales and profit growth in the last three quarters reported that revenue in the first quarter grew to N4.4bn with 44%, supported by an increase in local demand, a shortfall of the forex crisis that forced a drop in imports.
The company has forced down expenditure, cutting down selling and administrative expenses by 5% and 13% respectively. This helped to lift profit to a new high of N916m from a negative N12m in the same period in 2016.
Beta Glass Plc is a subsidiary of Frigoglass Industries, a company with headquarters in Greece. The company manufactures glass bottles, metal crowns and containers for the soft drinks, breweries, wine and spirits, pharmaceutical and cosmetics industries. With manufacturing plants in Agbara, Ogun State and in Ughelli, Delta state, the company also exports its products to over 13 African countries in West, Central and Southern African region.
Comments are closed.